Earlier this month, a heart-wrenching scene unfolded in Brazil: a faithful dog followed the ambulance transporting its owner to hospital. On site, the canine even settled near the stretcher to watch over his favorite human.
Thursday, May 3, a German shepherd strongly moved the staff of a hospital located in Brazil. The reason ? The ball of fur, named Mandraque, ran alongside the ambulance which transported its master to the hospital.
It all started when the pet's owner contracted an infection. Faced with this situation, an ambulance was dispatched to his home to take him to the hospital. Once this step was completed, the doggie did not hesitate to follow the vehicle which took its beloved owner.
Photo credit: IGOR PAIVA DIAS
On site, Mandraque waited for his favorite human at the gates of the clinic. Indeed, the policy of the establishment prohibits the presence of pets. However, the German shepherd was able to find his master thanks to the kindness of the staff.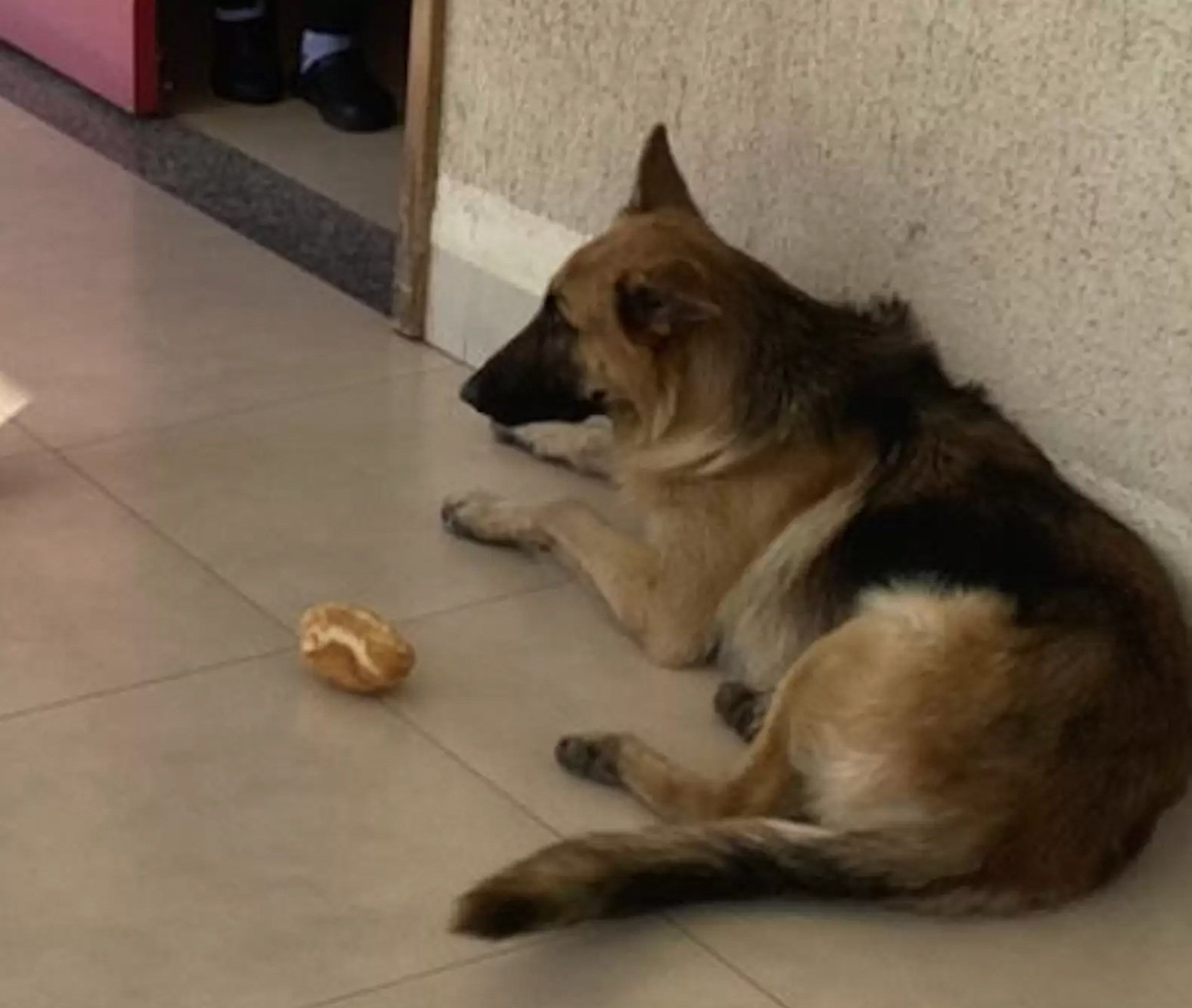 Photo credit: IGOR PAIVA DIAS
The dog watches over his master
When the patient was stabilized, he was moved outside, much to Mandraque's delight: "As soon as the dog saw his master on the stretcher, he immediately jumped up and started licking and kissing him"Doctor Dias told The Dodo news site.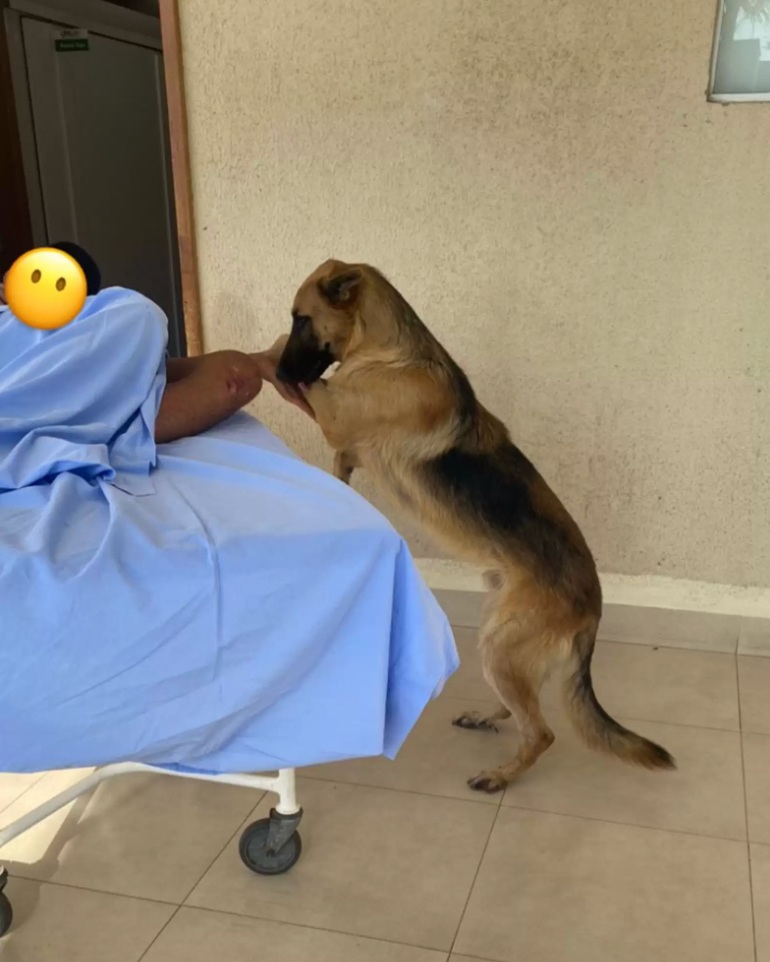 Photo credit: IGOR PAIVA DIAS
Fortunately, the owner of the German Shepherd was allowed to return home at the end of the day. Unsurprisingly, his faithful four-legged companion once again followed the vehicle.
"Mandraque didn't want to get in the ambulance, so the driver was told to drive slowly so the dog could follow him"said the doctor.
This scene reminds us how much the dog is a sensitive and loving animal.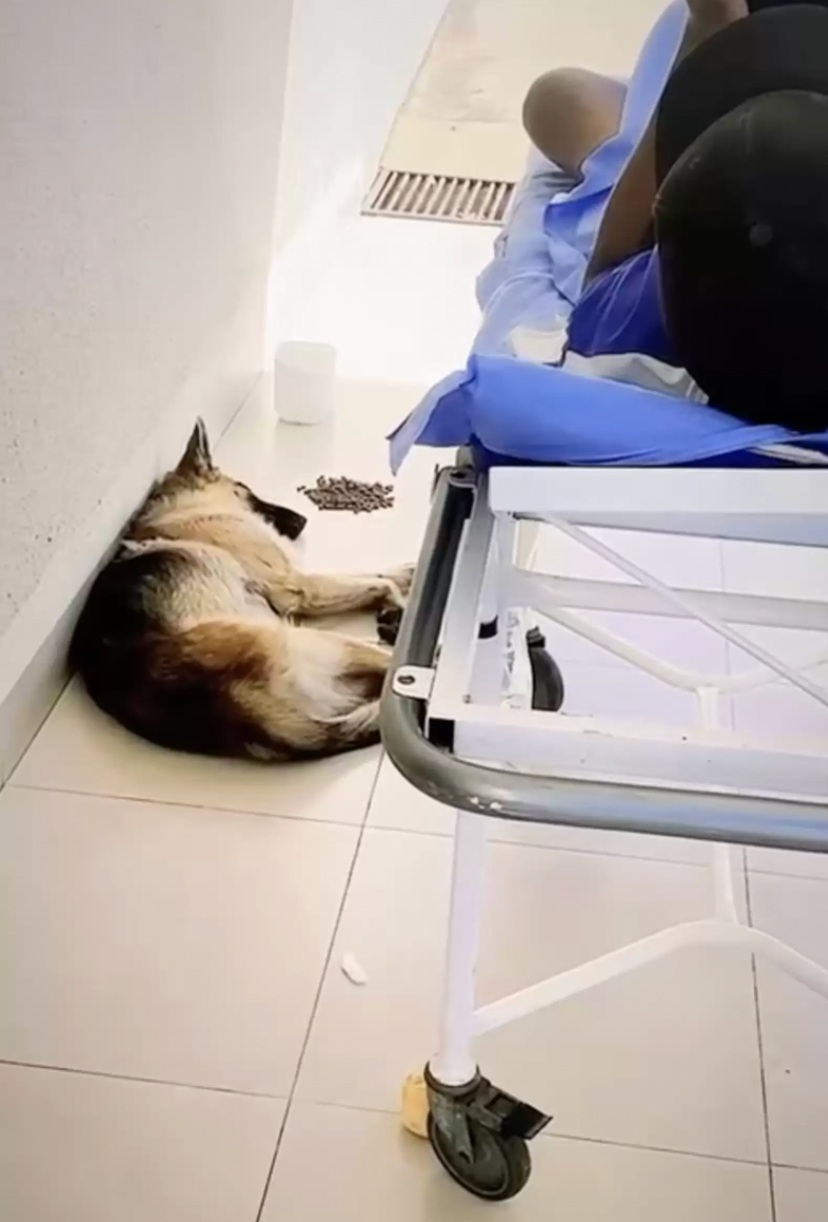 Photo credit: IGOR PAIVA DIAS